Press-Printed Greeting Cards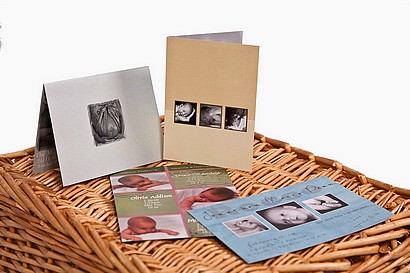 Folded greeting cards greeting cards have become increasingly popular. They are not photographs, but instead are produced on a state-of-the-art digital printing press. The printing process uses real liquid ink, not toner like a color copier as some other printers use, to give our press products the look and feel of a very high quality printed piece.
All cards are fully customizable, printed on fine linen paper, with photographic designs on both sides in full color. The cards are very reasonably priced in multiples of 24.
We offer three card sizes (4x5, 5x7, and 5x5). The folded cards are twice the listed size before folding.
Prices per box of 24 are
4x5 folded $41.95 ($1.25 each additional)
5x7 folded $47.95 ($1.45 each additional)
5x7 flat $37.95 ($1.29 each additional)
5x5 flat $37.95 ($1.29 each additional)
5x5 tri-fold $51.95 ($1.55 each additional)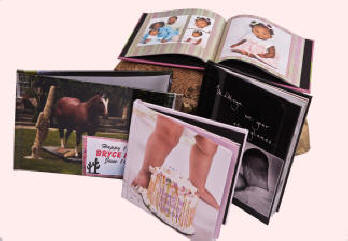 Coffee-Table Albums
These fine-art albums are intended to be displayed proudly on the coffee table in your living room, for all to admire and enjoy paging through.
They are custom-created by Linda's Lenses, designed to tell the story of your daughter's birth, your toddler's first steps, or your son's 5th birthday party.
A variety of different sizes are available. And be sure to look at the examples of our Albums!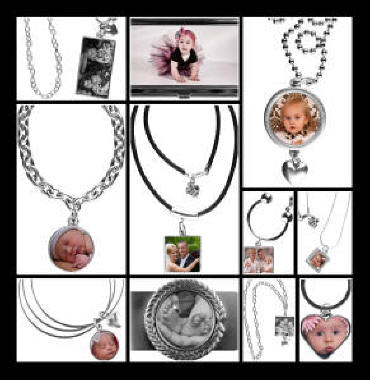 Personalized Jewelry
Our personalized jewelry selections come in striking sterling silver and antique silver-plated pewter that will beautifully showcase your images and make them pop!
We promise, this jewelry offers affordable casual elegance, enhancing the quality of the images that you have come to expect from Linda's Lenses.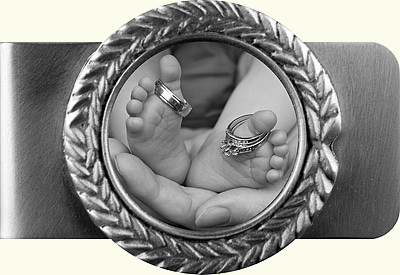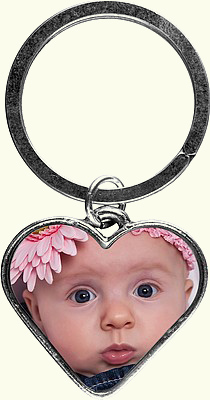 Photo Bags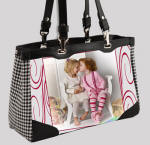 Your favorite, treasured photos from Linda's Lenses can be there for all the world to see, if you get a personalized Photo Bag! (Don't look now, but there are Linda's two granddaughters displayed on MiMi's Bag!)
We have bucket bags, wallets for Dad, travel kits, beach bags, change purses, Mom's wallets, clutches, and golly-knows-what bags (these are the most popular). They're all of extraordinarily high quality, are surprisingly durable, and a show stopper wherever you go! If you'd like to see all of them, click here!