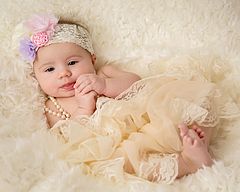 Studio sessions are done from the comfort and privacy of Linda's boutique studio, not an impersonal hustle-bustle location.
Linda schedules only four clients a day, to accommodate her customer's needs -- feeding babies, frustrated toddlers, and stressed-out mommies.
NO waiting -- babies and small children have no patience to wait!
We do NOT have your prints ready in 15 minutes -- we take the time to make sure they are done correctly.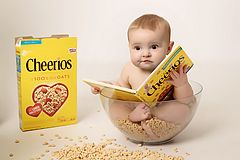 Linda will continue to photograph your child till she feels she have the images that are needed to make your session complete. Sometimes the job goes fast, sometimes it goes slowly, but it's always done right!
Sessions will be reviewed later, either back in Linda's studio or in the comfort of your home.
What makes it all work? Linda is happiest when taking pictures of children. Part child herself, she connects with them on some invisible wavelength and draws them out.
The result is image after image of those rare, special moments when your child takes your breath away.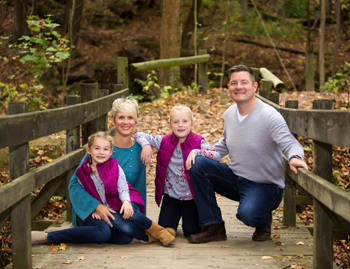 There are times, however, when the studio isn't right for what you want to accomplish. Then it's time to go on location.
The same sort of magic can take place in your back yard, on the beach, in the woods, or wherever you want to have your family or your event photographed.
Linda doesn't charge any more for her on-location sessions, unless they are very far away or require special equipment.
But the results can be spectacular -- take a look at "Mary and her Grandkids" from her albums examples!